Senior Writer: Hiba Ali
Reading Time:
9
Minutes
Published :
June 17, 2022
Having a location-based area code isn't always ideal if you serve customers from all over the U.S. and Canada. This guide will cover everything you need to know about toll-free numbers, area code 888, and toll-free numbers in the USA and Canada. The final section of this comprehensive guide will conclude with questions and answers regarding area code 888.
Key Takeaways
An area code 888 is one of seven toll-free numbers typically used by businesses and customer service departments.

Area code 888 is portable and not tied to any specific geographic location.

Toll-free numbers are used to connect with customers across a wide geographic area, it portrays that your company has national or multinational operations.
Unsurprisingly, 888 area codes are some of the most memorable phone numbers around. Whether you have heard them on the radio or seen them in an online campaign, 888 numbers stick in people's minds, and that's great for your business. But it's not the only advantage.
This article explores the key benefits of 888 area code numbers and how you can use them.
(Source)
888 Area Code: What is it?
An 888 area code number is one of seven toll-free numbers typically used by businesses and customer service departments. Anyone can call you for free in the US, Canada, the Caribbean, and other countries covered by the North American Numbering Plan (NANP). Even if they live far from your area, they will not have to worry about paying long-distance fees.
The 800 numbers are the original toll-free numbers; until recently, these were the only ones in use. However, when 800 numbers ran out, carriers needed to issue area code 888 and other toll-free area codes.
To address the issue, in the 90s, the FCC (Federal Communications Commission) created area codes 888, 877, and 866. More recently, the 855 area code was added, as were area codes 844 and 833.
The Basics of Toll-Free Numbers
Having defined what 888 numbers are, let's make a few remarks about toll-free numbers. First, toll-free numbers essentially provide a free method of communicating with you.
You can perform toll-free calling for free, and there is no long-distance fee, regardless of where you are calling from. However, the receiver of the calls must pay the charges, which vary based on the telephone company.
Toll-free area codes can be found in a random sequence or vanity numbers that spell out a particular word or number sequence. There is only the possibility of paying for airtime if a person uses a cellphone. Using a vanity number can be strategic, enabling customers to remember your business.
It is increasingly popular to have area codes for marketing purposes as they provide clients with a unique, cost-free contact method with your company. Combined with toll-free area codes, people tend to believe your business.
As long as no one else has the number, you should be able to obtain it. Once an 888 area code is issued, it belongs to the person or entity that subscribed to it, not the company that registered it. Thus, 888 numbers can be ported from one phone service provider to another.
(Source)
Differentiating Area Code 888 from Other Toll-Free Numbers
There is no difference between toll-free numbers with 888 and those with other area codes. No matter which area code you choose – 800, 833, 844, 855, 866, 877, or 888 – your callers can reach you for free.
In addition to its widespread recognition, 888 area codes are prevalent. Since North American Numbering Plan (NANP) created the second toll-free area code in March 1996, area code 888 is just as well known as its predecessor (800). Although many people may not be familiar with 833 or 844 area codes, many callers will recognize "888" as a toll-free number.
Toll-free Numbers: U.S. and Canada
The process of making a toll-free call is no different from calling any other number. However, to make a toll-free call, clients enter the toll-free code (888, for example) instead of using the local exchange code. 
As long as the call comes from one of the areas mentioned earlier, the calling party is not charged for making the call. However, any international charges the caller faced will be passed on to you. If you use a VoIP service like 2nd Number, you get unlimited toll-free calls to the U.S. and Canada, so you won't have to worry about long-distance charges.
Customers from NANP countries can send you text messages using toll-free numbers. First, however, you will need to choose a text-enabled phone number, like those offered by the 2nd Number.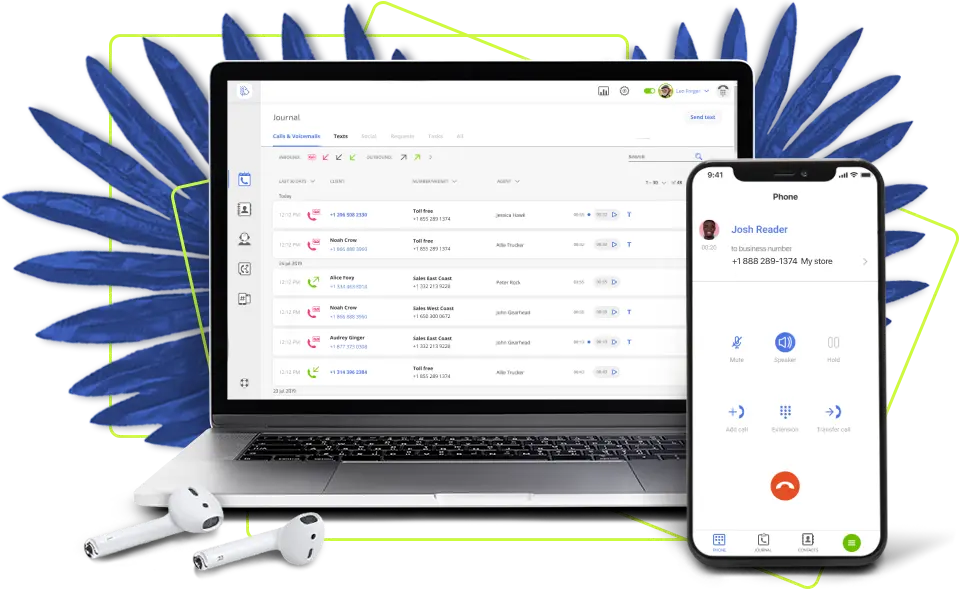 Answering Toll-Free Calls
"Call termination" is how you answer toll-free calls. Unlike inbound rates, various countries may have termination rates based on where you forward the call. 
It is essential to understand how to minimize your call termination costs. Call termination is the method of answering a call, unlike inbound rates, where each country has its rates based on where the call is forwarded, with the most costly option usually being to forward toll-free calls to a mobile phone.
You can reduce or even eliminate these expenses by forwarding calls to a Virtual Phone System. When selecting a toll-free number provider, look for responsible organizations that support VoIP, such as the 2nd number.
Choosing Your Area Code 888: Best Practices
Selecting a randomly generated area code 888 toll-free service is perfectly acceptable if you decide to go forward with your toll-free 888 number.
However, area code 888 is portable and not tied to any specific geographic location. Therefore, even if your location or service provider changes, you don't have to change them. Also, it would help if you didn't change them for continuity.
Essentially, this makes them long-term business assets that should become part of your customers' memory. So, aim for a unique temporary phone number that is significant to your business.
(Source)
Benefits of Having A Toll-Free Area Codes
You may wonder whether getting a toll-free service or sticking with one local is worthwhile. Getting a private phone number from my private number calling app or any other business phone number has many benefits for companies. Here are four possible benefits.
Excellent Portability
The Federal communications commission (FCC) instructs all toll-free numbers to be portable, which means you can take them wherever you want and keep them as an asset for as long as you want.
Area code 888 eliminates the risks inherent to local numbers. It represents business stability, resilience, and continuity. If you already own this number with a provider you despise, you can switch to a better service.
Vanity Number Branding
No matter how big or small your company is, area code 888 always makes an impact. It's a terrific way to stand out in a crowded market. So, if you feel your business is going unnoticed, get such numbers that make a statement.
Even micro and solo entrepreneurs can benefit from virtual phone numbers. They prove commitment, thoughtfulness, and brand cohesion.
Attracts More Customers
Local phone numbers can help you attract potential customers in a small geographical area, but toll-free numbers can help you achieve a wider customer base.
In addition, your caller ID won't imply that you're located in a particular city but instead available throughout the North American region.
This is one way an area code 888 can help your business appear larger – even if you're a one-person operation. Likewise, your number can help you gain the reputation of full-fledged global companies when you begin to target international clients.
Furthermore, a toll-free number ensures clients who have a 24/7 sales or customer service line that they don't need to worry about time zones before calling.
Exceptional Customer Service
Customers should be able to reach your company free of charge from anywhere unless you're a hyperlocal company. It isn't fair for you to ask them to pay to contact you when they need help.
(Source)
The 888 toll-free area codes will give your company a friendlier and more approachable image. But, of course, your business should still provide excellent customer service.
Still, some toll-free service providers will make this easier by offering business-oriented features such as call analytics and CRM integration.
Increase Your Call Volume
A toll-free number can increase the number of calls your business receives, giving clients a convenient method of reaching your team members who may be located overseas. 
Covering clients' long-distance charges shows you appreciate them and encourage them to continue doing business with you. In addition, customers will have a better client experience when they don't have to worry about money or unnecessary cost.
Toll-free numbers are also helpful in converting leads since individuals interested in your company want to learn more without paying long-distance fees.
Innovative Call and Text Features
Texting and calling capabilities are essential today, not just for Millennials and Gen Z, but every demographic appreciates the ability to text rather than dial a company. Your 888 area code can be used for phone calls and text messages.
This makes it more convenient to send reminders, promotions, surveys, and other Business communications that may not require a call. An 888 area code provider can display texts in your account inbox.
Unlimited calls & Texts to the U.S. & Canada
Customers don't have to be the only ones who benefit from your toll-free service. Getting an 888 area code means you can make free calls and send texts and SMS to the US and Canada.
Although landline and mobile providers may charge different rates, VoIP services such as 2nd Number don't charge extra for outbound calls, toll free calls or messages to either country – regardless of the number of calls. 
Global Presence
You should upgrade to an 888 area code if you are a local company looking to expand. Buying a non-local 888 number will serve to boost your presence.
An 888 area code is significant for businesses vending digital products or remote-based assistance. It should also be utilized by e-commerce businesses and companies operating across multiple area codes.
Better Corporate Image
Want to make a good impression with your business phone number? Or create the idea of a larger company? Then, a toll-free 888 country code is the one.
When you obtain your toll-free number, it declares that you mean business. In addition, since toll-free numbers are used to connect with customers across a wide geographic area, it portrays that your company has national or multinational operations.
Tips for Choosing a Memorable Toll-Free 888 Number
A memorable vanity number does not have to be a word. However, there are tricks to making numbers more memorable.
Following are a few examples:
   Sets of repeated numbers: 888-425-1717

   Recurrent digits: 888-425-9999

   Repeating the prefix: 888-425-4444

   Mirroring the digits: 888-465-7272

   Consecutive numbers: 888-456-4567

   Mirror successive digits: 888-524-4141
It is easier to remember number strings with a more coherent arrangement. This can help you stand out if you don't want a vanity number.
How to get a 1-888 area code with the 2nd Number
It's easier than ever to get a toll-free area code. You don't even need to drive over to AT&T or set up a landline in an office. Instead, you can claim your free phone number when you sign up for a VoIP service.
It only takes a few steps to get a toll-free number with the 2nd Number.
Download the 2nd Number ios app 

Choose a number with a country code of your choice.

Communicate with your customers anywhere, anytime.
We will assign you a toll-free number when you complete the signup process.
Get an 888 Area Code with the 2nd Number
(Source)
Callers no longer have to pay long-distance charges when they dial your toll-free telephone number, so you'll attract more leads and potential customers. 
You can choose from a broad spectrum of unique number combinations and vanity numbers when you have an 888 number; this helps you make an impression on your audience.
The quickest and easiest way to claim an area code 888 is to sign up on the 2nd Number.
Conclusion
Reach a broader customer base, stand out, appear like a legitimate business with the area code 888 and improve customer service while simultaneously using this number as an effective marketing tool.
By implementing a toll-free service for your business, you will be able to enhance your marketing numbers in no time. Based on your business requirements, you can perform the area code search and make your business number not just accessible for callers across the U.S. and Canada but also memorable.
Join 2nd number today and get one for your business! And you will see the difference in no time!


Frequently Asked Questions
An 888 is indeed a toll-free number. The numbers beginning with 800, 888, 877, 866, 855, 844, and 833 are toll-free codes. These numbers are not interchangeable, and each is three-digit.
A toll-free number is a 3-digit number that can only be called with a landline or telephone. Toll-free calls have an added benefit to the person making the call; the call will automatically be charged to the individual receiving the call.
As a result of an agreement with the National Toll-Free Number Database Registry, SMS/800, the following official toll-free phone numbers have been authorized by the FCC:
800 area code
888 area code
877 area code
866 area code
855 area code
844 area code
833 area code
The 888 area code is a toll-free number in North America meant to enable callers to make international calls without paying long-distance fees within the US, Canada, and other North American Numbering Plan regions.
The 888 area code location can come from any geographical region using the North American Numbering Plan.
According to the FCC rules, most phone numbers are assigned on a first-come, first-served basis. Toll-free subscribers choose entities called RepOrgs to reserve numbers on their behalf and manage and administer the required records.
A number with an 888 prefix is a free call, meaning the person receiving it picks up the bill. Sometimes, legitimate companies using these numbers will contact you to discuss an issue with you (at a more convenient time).
If they do, you'll see many 1-888-XXXX displayed on your handset, indicating who the calling party is.
There are, however, nefarious reasons why someone might call from other toll free numbers with varying area codes.
For example, scammers know that people like and trust numbers with 888 in the area code, and they are more likely to pick up a free call than one they will have to pay for.
Unfortunately, toll-free number scams are pretty standard. Many become victims of these scams because they get sucked into accepting whatever the person on the phone says.
Frequently, legitimate businesses use area code 888 to promote their sales departments. If you pick up the phone, they will usually tell you who they are and why they are calling from the other end. It is most often a sales call.
Updated : September 13, 2022
Content Worth Your Time
Know what's happening in your industry all the time